We would love to welcome you to any of our services.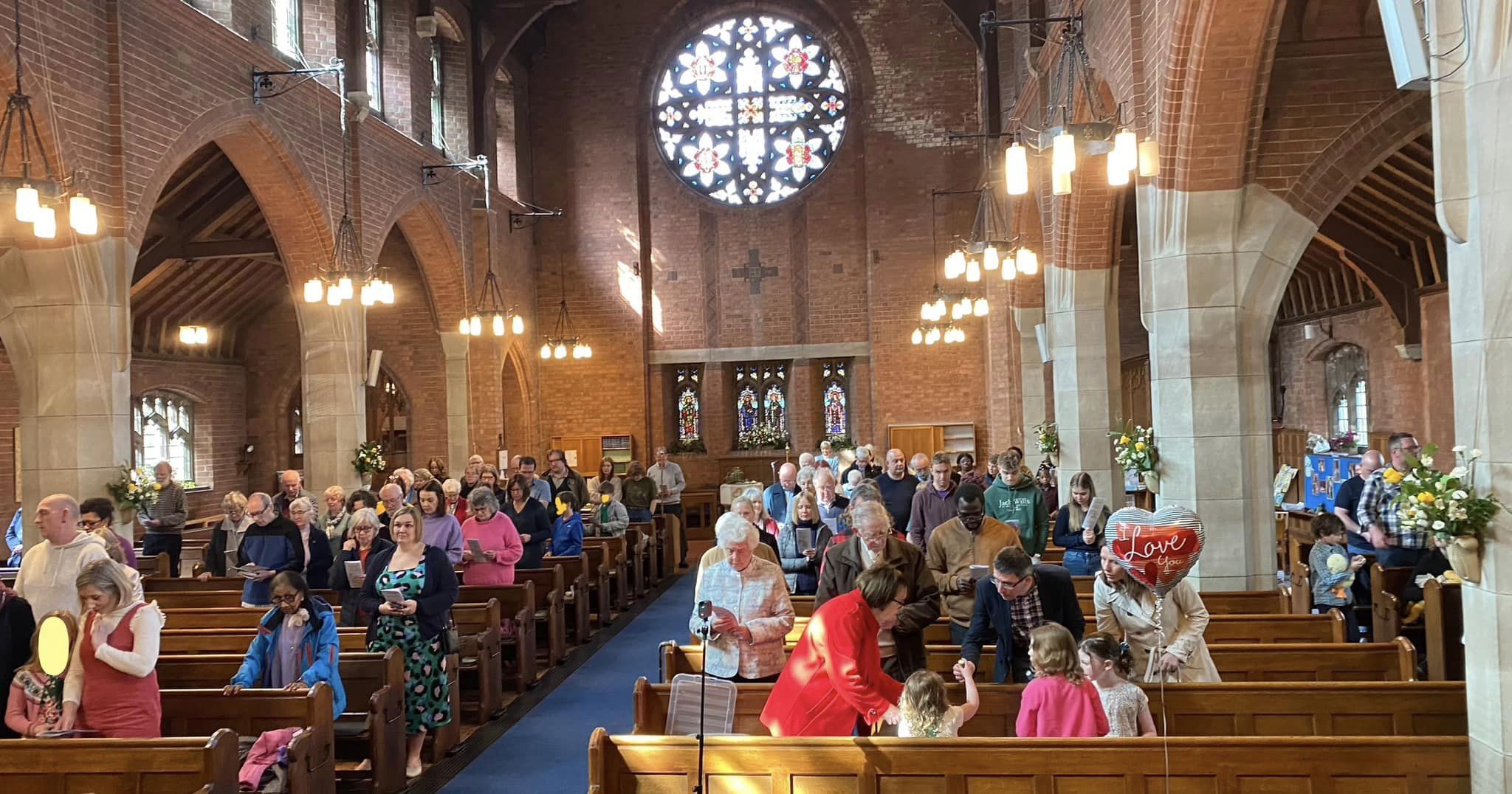 Services at St Peter's
10.30am on SUNDAYS: A Service of Holy Communion
This is the main service at St Peter's - at least in terms of numbers attending. Our church family is a family of all ages. It is our aim to enable all people to encounter and worship God. We are proud to be an Inclusive Church and offer a warm welcome to everyone.
We offer a Sunday Club in the hall (on all Sundays but the 2nd Sunday) and we have a children's area for any younger children to sit with their parents or carers.
The Church of England offers worship in many traditions from Anglo Catholic to Evangleical. Our tradition lies in the middle offering accessible worship for all. We follow a printed order of service and we sing hymns and songs accompanied by the organ and choir. All are invited to come forward at the point when Holy Communion (consecrated bread and wine) is distributed. Those who are confirmed or who receive communion in their own church, whatever denomination that may be, are welcome to receive communion. You are also welcome to receive a blessing, just keep your hands lowered. The service lasts just over an hour. We have gluten free wafers and ensure there is no cross contamination. The service lasts for an hour, sometimes we may go a little over.
On the 2nd Sunday in the month we usually have 'All-Age Worship' (we call it Family Communion). This service is more informal and shorter (less than an hour). The service is based on a theme, with readings, prayers, songs and a talk. At this service the band plays, we are always looking for new members for the band.
Every Sunday we have REFRESHMENTS after the 10.30 am service in the Hall - a good chance to meet other members of the congregation.
10.30am on Thursdays
This service of Holy Communion is in traditional language. It is a said service with no hymns. There are usually around 15 people at the service. There are refreshemnts after this sevice also.
NEW PEOPLE ARE WELCOME AT ALL THESE SERVICES, WHETHER OT NOT THEY HAVE BEEN TO CHURCH BEFORE....WE MAKE SURE THAT YOU HAVE A CLEAR ORDER OF SERVICE TO FOLLOW, AND OUR AIM IS TO MAKE ST PETER'S FEEL LIKE YOUR CHURCH.